Amilyennek a tésztának lennie kell
Pasta
Show kitchen
With us, in the cavalcade of scents, you can see how your food is prepared!
Ingredients
Hungarian ingerients
We source most of our ingredients from domestic producers, fresh, hand-picked
Foods
Familiar flavors rethought
With us, even the Cvekedli is like it was made by Grandma, but still like you've never eaten before.
About us
Although we also made food in Michelin-starred restaurants around the world, we had to realize that it was good at home, but best at home. So we moved back to our hometown, Nyíregyháza, where we would like to bring our recipes we have learned, experienced and perfected over the years, spiced with local flavors and local ingredients, to everyone. In Cvekedli - true to its name - the well-known Hungarian pasta dishes come to the pasta fans in rethought, but in Hungarian portions and at Hungarian prices (and if you weren't a pasta fan, then you will be). No one leaves here hungry!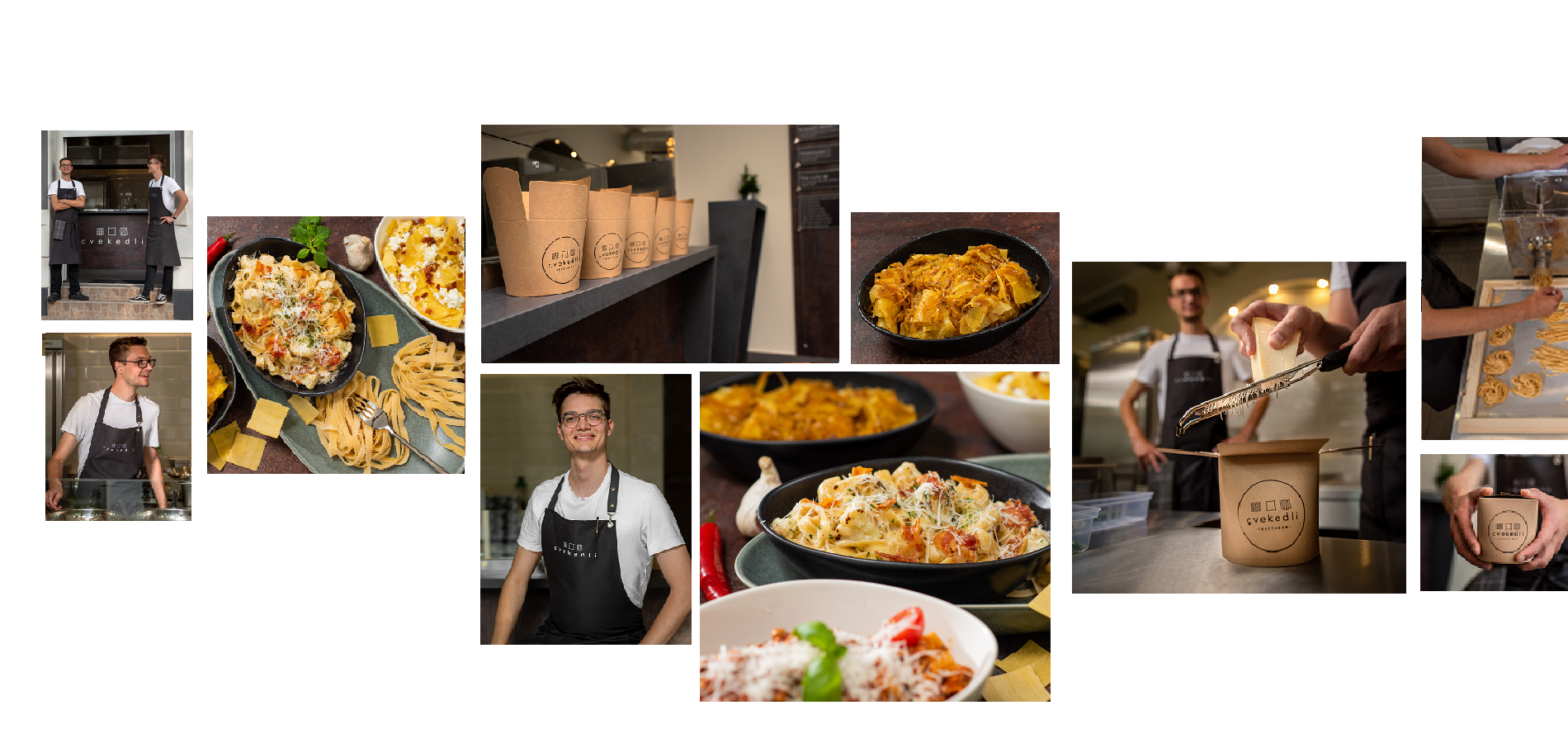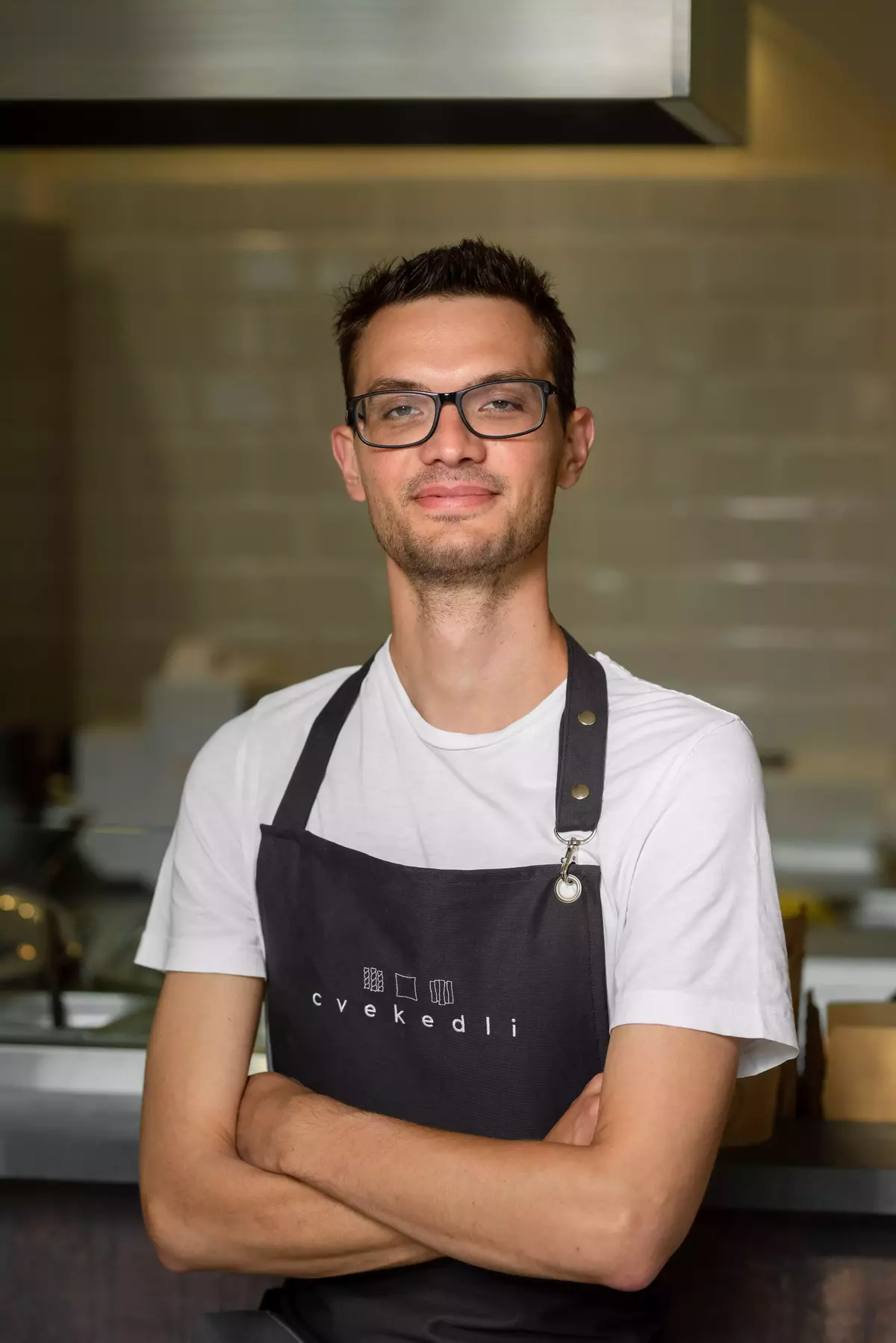 Gabulya Eric Sebastian
Chef
Eric started his career 10 years ago in the long-standing Gerbeaud, after which he worked continuously in the ranks of Onyx, one of the best restaurants in Budapest.
His experience abroad as a sous-chef at Gauthier Soho London and Alo Restaurant Toronto is a guarantee that only the best quality food can be delivered to you.
Kitchen secrets
How are our dishes prepared?
"Extremely nice team, you can really feel that these are original handmade products. Lemonade goes well with freshly prepared dishes. I recommend! You have to try this ...👌👌👌"
"Perfect for anyone who wants to eat quality pasta made with heart and soul! 10/10🍝🙏"
" Thank you for the experience! I can only recommend the place. I was lucky enough to eat cvekedlite and cottage cheese chutney, both were brilliant!"
"Filling a gap in Nyíregyháza! If you want to eat a good noodle then Cvekedli!"